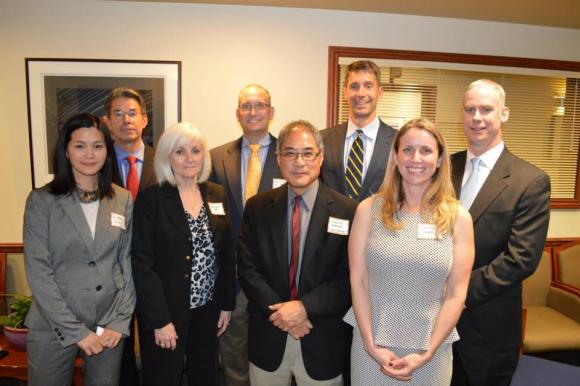 Microsurgical Spine Center (MSC) and the NeoSpine physician practice recently held their inaugural open house on October 10, 2013. The event introduced the two newest physicians, Dr. Richard Rooney and Dr. Trent Tredway, and expanded surgical and non-surgical treatment options for back and neck pain, and spine disease.
The event also showcased MSC's new unique Medical Concierge service, which delivers a personalized patient experience. From the very first call, the Medical Concierge is available to assist patients every step of the way during their journey to alleviate pain and neurological problems related to spine disorders.
The open house consisted of a program and presentation about MSC, a tour of our state-of-the-art facility including operating rooms and recovery room, and time for networking and socializing.
Keep in touch with Microsurgical Spine Center on Facebook and Twitter, and check back for information on upcoming events.