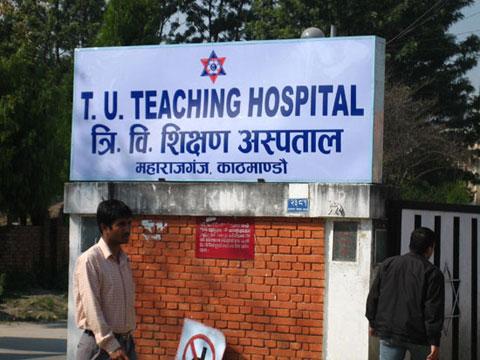 Dr. Richard Wohns writes about the Tribhuvan University Department of Neurosurgery:
"T.U. is a large nearly 500 bed hospital that offers all surgical and general medical services.  There are quite a number of other hospitals in Kathmandu, and T.U. is the main teaching hospital.  There are neurosurgeons in private practice who work at all the other hospitals.  T.U.'s Department of Neurosurgery has three faculty: Sushil, Mohan, and Gopal.  Sushil is a fully trained general surgeon and did his neurosurgery trainingin Phoenix.  Mohan did three years of neurosurgery in Seattle under Dick Winn and Rich Ellenbogen.  Gopal was trained in Asia.  All three are extremely intelligent and very kind, gentle people.  Sushil is our host and has been wonderful to myself, my wife, and our youngest son.  In general, one can safely say that Nepali's are warm-hearted, gentle souls."
To read more about Dr. Wohns' experience at the Tribhuvan University Department of Neurosurgery, click here.